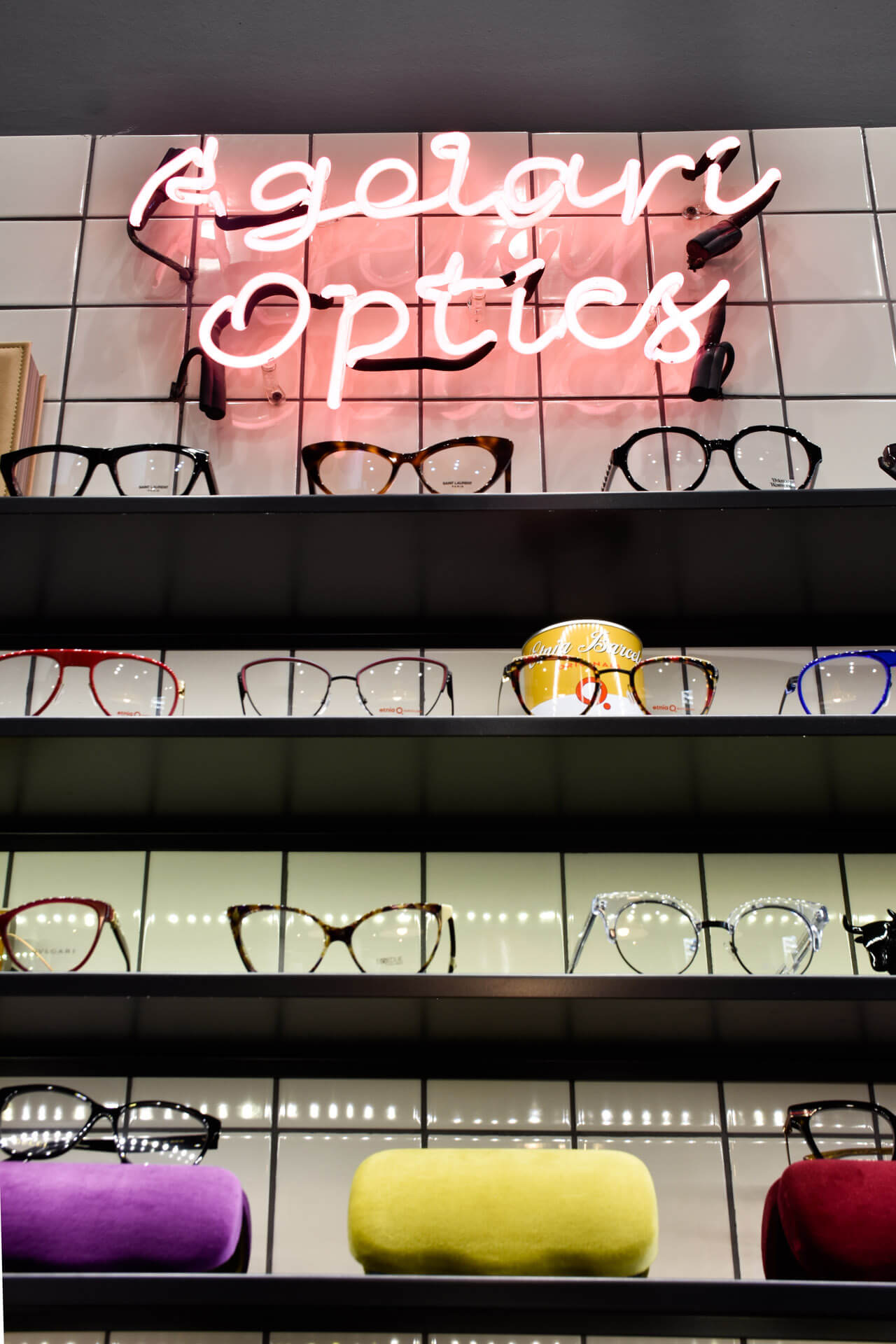 OUR HISTORY
Crossing the east side of the co-capital to its historic center, at 167 of the imposing Vasilissis Olgas Avenue, the store "Agelari Optics" is a trademark of Thessaloniki in the field of Optics and Optometry. The direct contact with the customer, the special style, the bright colours, the warm and hospitable atmosphere, but also our different approach to both the eyeglasses and the sunglasses, are what make Agelari Optics stand out.
The glasses are not only facial accessories in order to facilitate everyday life but also an ornament of our eyes, which is why in "Agelari Optics" we provide you with a wide variety and wide range of products without of course the absence of exclusive brands, id est those glasses from the global fashion market which are available only in selected points of sale in Greece.
Of course, the more important we consider our leading position in the international fashion trends, the more important our priority is the correct customer service, the reliability and the quality of the products, but also the specialized theoretical knowledge that we provide in combination with the practical experience, since this family business was founded in 1982. At "Agelari Optics" our obligation will always be the health of your eyes, where in combination with your needs, we suggest you the appropriate and ideal lens and frame with the aim of the highest quality vision.